Having network problems in the office?
We feel you.
Nothing is worse than having to stop operations and keep clients waiting just because your network is down.
It's not only irritating, but it can cause a lot of problems for your business as well.
But wait!
Before you panic and call an IT expert, try these simple fixes first.
Here are the seven most common network problems and how to fix them.
7 Network Issues Offices Run Into
Here are some of the most common office network problems:
Slow Internet
Duplicate IP Address
DNS Problems
Unable to Connect to Network
Can't Connect to Printer
Viruses on Network
VPN Errors
Let's have a closer look at each one!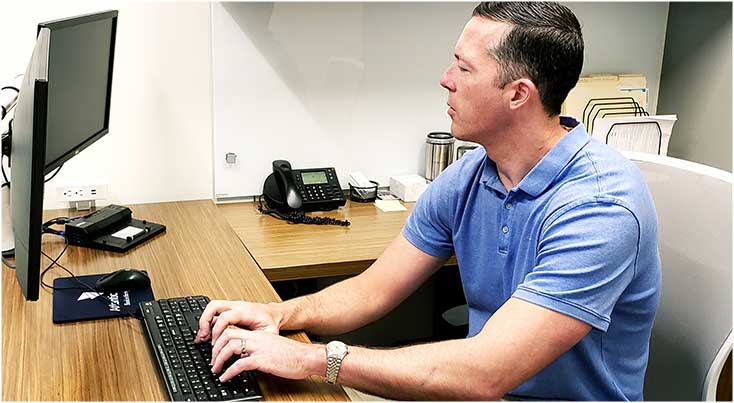 Slow Internet
Perhaps one of the most annoying issues you could run into is a slow internet connection.
While it's not the end of the world, waiting ages for your web browser to load is frustrating. And if it keeps your operations on hold, it can be bad for business.
So why does the internet slow down?
Is it your ISP? Or is the problem on your end?
Here's what you need to know:
Why the Internet Slows Down
There are a bunch of reasons why your internet might be slowing down.
Before anything else, try resetting your modem first.
From time to time, overuse can slow your internet down. A quick refresh should put things back to normal.
If that doesn't work, you may have other problems.
But before complaining, double-check your plan with your internet service provider (ISP), and run a speed test on a testing site like Ookla.
If the numbers don't match, you may have a problem in your office.
One common problem is congestion, or too many computers using the same network.
If you have more than one computer in your office working on internet-heavy tasks, your internet will naturally slow down.
Other times, it's not how many computers are using, but rather the quality of your connections.
If you're using a cheap router, don't expect it to provide good w fi access to all the computers in your system. You should also check your cables to make sure they aren't deteriorating.
How to Fix Slow Internet
Reset modem
Check for congestion
See if someone is "stealing" your internet
Check the quality of your router and connections
Again, resetting your modem is one of the easiest ways to fix this common network problem.
Next, try to determine whether you're overloading your business network with too many computers.
If so, the simple solution would be to upgrade your internet plan.
You can also check to see if anyone outside your office is "stealing" your wifi. Doing this isn't too simple, but check out PC Mag's article if you're interested.
Lastly, check the quality of your connections.
Look for corroded wires, or upgrade your router if it isn't powerful enough for your office network.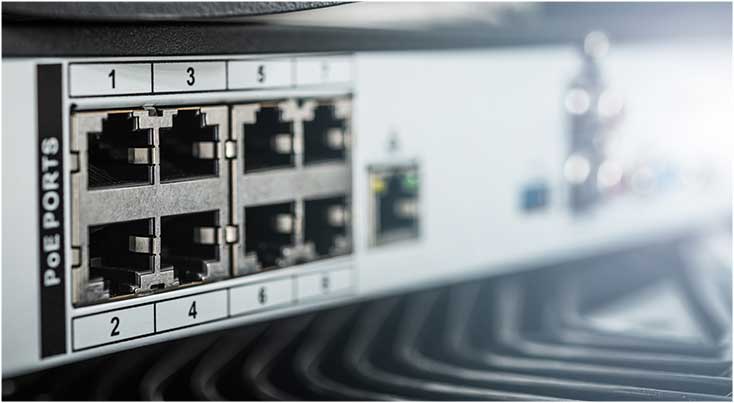 Duplicate IP Address
Another network problem you might run into is a duplicate IP address.
It's very frustrating when you get that "IP Already In Use" or "Windows has Detected an IP Address Conflict" message.
But don't fret.
Most of the time, the fix is quite simple.
Why You Get Duplicate IP Addresses
The primary reason for duplicate IP addresses is the DHCP server (dynamic host configuration protocol) of your network.
Sound scary?
Well, you don't have to worry about that.
Yes, the causes for duplicate IP addresses are technical.
The solution, though?
Pretty straightforward.
How to Fix Duplicate IP Addresses
Restart your computer and network
Change static IP to DHCP client
Most of the time, all you have to do is restart your computer or network.
With your network freshly booted, it should get rid of any IP address errors that were present.
However, if the problem doesn't go away, you may need to contact a network issues specialist (aka IT professional).
What they can help you with is changing a static IP address into a DHCP client.
You can attempt to work on this on your own. But unless you know what you're doing, this can get very technical and difficult.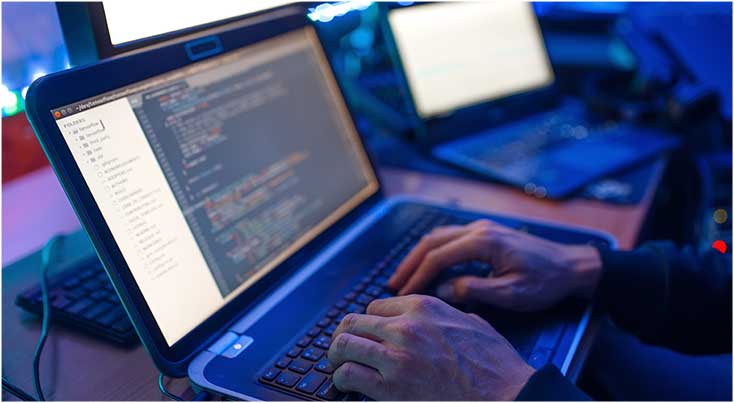 DNS Problems
Another network problem that's more on the technical side is DNS problems.
You may run into errors like:
DNS Name Does Not Exist
IP Address Could Not Be Found
Network Path Cannot Be Found
When it comes to network problems like these, we recommend calling in someone who knows what they're doing.
But if you're willing to try to fix these network problems on your own, here are some things you should know:
Why DNS Problems Come Up
DNS network problems come up when you are unable to connect to an IP address.
The usual cause for this is failure to connect to your network or internet for whatever reason.
DNS problems also come up if there is an issue with your DNS configuration.
How to Fix DNS Problems
Check if you have internet
Make sure your DNS and IP are in order
Most of the time, a DNS problem will come up simply because of lost network connectivity.
That's why the simple fix is to make sure that your network is up and running.
If you find that it is, dive in a little deeper and check if your DNS and IP address are in order.
For more information on how to do this, check out techgenix's article(warning: highly technical).
Again, if you feel that your DNS network problems are out of your scope, the best thing to do is call someone who knows what to do.
DNS network problems can cause a lot of headaches. And if you try to solve them on your own, you could waste a lot of time.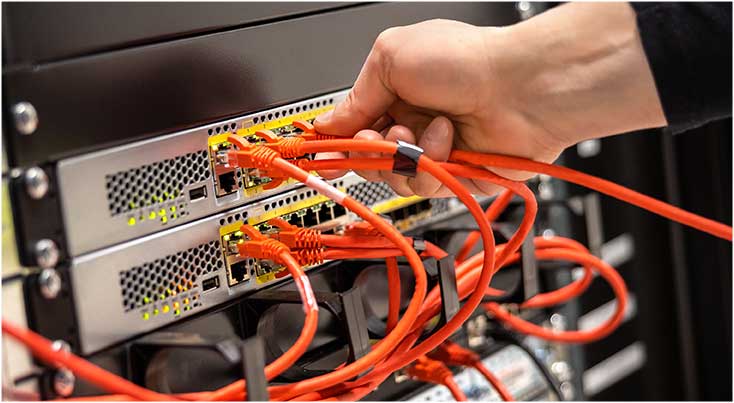 Unable to Connect to Network
One of the most common network problems in offices is one computer failing to connect to the network.
No matter how many times you try, it just stubbornly refuses to connect with the network - even though all the other computers in your office are fine.
Why?
Let's answer that for you.
Why One Computer Can't Connect to the Network
Before panicking, check the simple solutions first.
Perhaps the computer is out of reach by your network wifi?
Perhaps the cable you use is damaged?
Another issue may be the firewall of that particular computer is blocking the network.
And finally, your computer or laptop might have a damaged wifi adapter. This should be your last guess, but if nothing else works, it might just be the problem.
How to Fix One Computer Failing to Connect to the Network
Check if your computer is in reach of wifi
Check if the internet cable is working fine
Check computer's firewall settings
Again, this network problem can usually be fixed with super simple solutions - like moving to an area in reach of the wifi router.
If that doesn't work, head over to the computer's firewall and check to see if the proper ports (usually 80 and 443) are open.
Still doesn't work?
Your problem may be a damaged adapter.
But before jumping to conclusions and buying a new adapter, it's wise to call someone who can help further explore what's wrong first.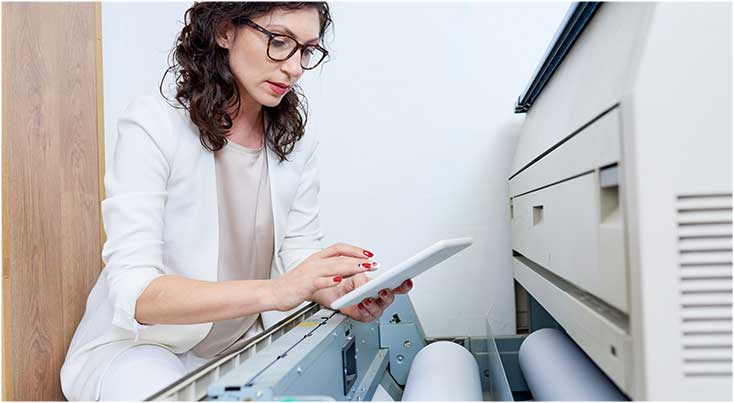 Can't Connect to Printer
Picture this:
Your client has just paid, and now you have to give them a receipt.
But instead of enjoying a quick transaction, your printer decides to die on you. And now your client is just standing there, waiting as you scramble to find out what's wrong.
Sound like a nightmare?
Well, printer problems are all too common.
But here's what you should know about them:
Why Printers Don't Connect
Printer problems come up for a dozen different reasons.
Some of the most common ones include:
Too far away from the router
Error in the printing queue
Out of date firmware
Faulty connections
And more.
The good news that all of these are simple to fix.
How to Fix a Printer That Doesn't Connect
Unplug and replug the printer
Move your printer to a better location
Use cable instead of wireless
Check the printer queue for errors
Update printer firmware
Here's the crazy thing.
A lot of the time, all you have to do is unplug and replug the printer.
This will reset everything back to defaults and should get the printer up and running again.
Doesn't work?
Try moving your printer to a better location.
If your printer is too far away from the network router, you can't expect it to perform well when you need it.
Unfortunately, too many people want to hide away their printers if possible. If that means network issues, then it's a terrible idea.
If you can't quite get it to connect to the network, try plugging it in instead.
Wireless connections can get unreliable at times.
Also, check the printer queue.
You may find one item with an error message. And that one item is holding up everything that needs printing.
Finally, if none of these quick fixes work, check your printer's firmware.
Out-of-date firmware may be the culprit in this network problem, so make sure everything is up to date!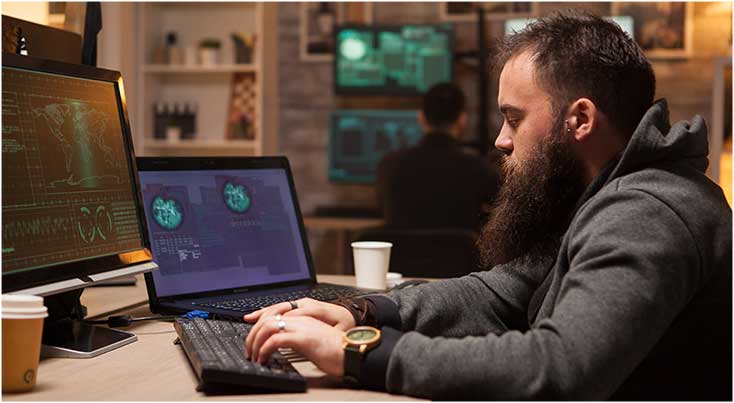 Viruses on Network
Getting your network infected by viruses is one of the worst network problems since it can be dangerous and destructive.
Not only will your network be down, but they may also get sensitive information about your clients as well.
This is why high-level security is vital for your office's network.
But what causes network viruses in the first place?
And say a virus slipped through the cracks, what should you do?
How Viruses Get Into Your Network
Viruses can get into your network in all types of ways.
The good news is that with a bit of care, you can prevent almost all of these.
To prevent viruses from getting into your network, you should avoid:
Clicking suspicious links
Downloading suspicious attachments
Checking suspicious ads
Installing suspicious programs
Notice the pattern?
Just being aware of what "suspicious" looks like can be a lifesaver when dealing with network viruses.
How to Get Rid of Network Viruses
Run a good antivirus program
Most network viruses can be removed by using good antivirus software.
Notice how we said "good."
Find one that is well-known and trusted since a lot of antivirus programs are just viruses themselves!
Running this will get rid of any simple virus you have in your network.
However, some complex network viruses can avoid basic antivirus cleanups.
If that's the case, you may need to contact a professional to help you get rid of this virus and get your network up and running once again.
It's also a good practice to back up all of your files so that you won't lose anything if a virus strikes.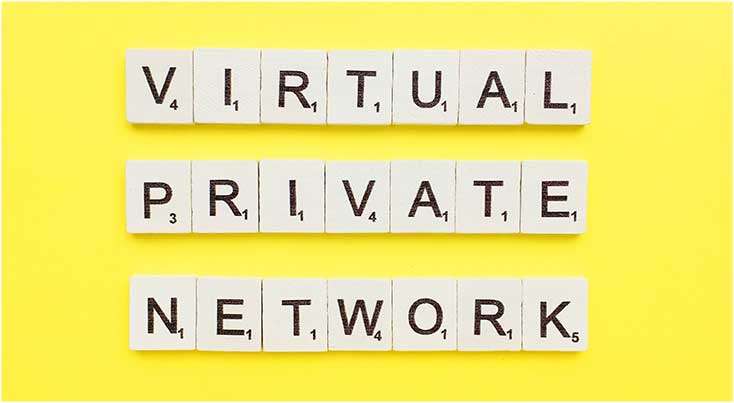 VPN Errors
If you're using a VPN, one type of network problem you might get is VPN errors.
There are many reasons you might want to use a VPN for your network, such as enhanced security.
But as you use your device, you may get the error message "unable to establish a connection to VPN."
Why does this happen?
Why VPN Errors Come Up
Some of the most common VPN errors come back due to:
VPN blocked by network firewall
Your device got disconnected from your local network
The name and address in the VPN is incorrect
Here's how to fix these network problems.
How to Fix VPN Errors
Check network firewall settings
Check the connection between your device and the VPN
Double-check to see if the VPN name given by the provider matches with the client name
The first thing you need to check is whether one device can't connect to the VPN or if all the devices in your office can't.
To do this, check the VPN connection on other devices. If it works fine, this shows that only one computer is having tihs problem.
If it's only one, double-check with the VPN provider if the name and address match the client's name and address.
This could be what's causing the VPN network problems.
You should also check if the firewall is blocking the VPN. To do this, jump into your firewalls settings and see what's wrong there.
Or, you could also just turn off the firewall temporarily and see if the VPN works.