Why Use Secure Cloud Technology Data Compliance Solutions
Secure Cloud Technology provides you with tight data security measures that will stand up to the most stringent of regulations.
Whether you need help with HIPAA or SOC 2 regulations, we've got you covered.
Our enterprise expertise ensures top-notch data security for your organization - from single offices all the way to giant corporations.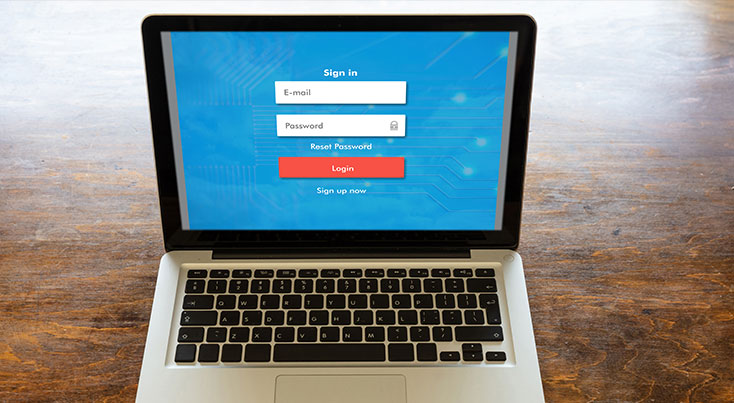 Why Data Security Compliance is Vital for Your Office
Whether you're running a single office, or are the head of an entire enterprise, data security compliance is vital for your company's growth and success.
No matter the size of your company, it is your responsibility to protect your clients' sensitive data, and keep it out of reach from hackers or malware.
Imagine how horrible it would be for your name to be on the news for getting hacked?
Not only that, but for some businesses, data security compliance is not an option. Depending on your industry, non-compliance can cost you millions of dollars in penalties.
So while achieving HIPAA and SOC 2 compliance can cost you upfront, it will save you thousands of dollars in the long run.
This is why complying with data security regulations is vital for your office.
HIPAA Compliance
HIPAA is one of the most important regulations for everyone in the healthcare industry.


The good news is that with Secure Cloud Technology, you can be sure you're meeting ALL HIPAA regulations.
What is HIPAA Compliance?
HIPAA, or the Health Insurance Portability and Accountability Act, deals with the protection of clients' PHI, or protected health information.
Everyone that deals with PHI need to follow a set of physical, network, and process regulations to ensure the security of their client's data.
It sets security standards for the entire healthcare industry. Failure to comply with these regulations can result in severe penalties ranging from $50,000 to $250,000 plus jail time.
There are two subsets of HIPAA that you need to know about. These are the HIPAA Privacy Rule and the HIPAA Security Rule.
HIPAA Privacy Rule
The HIPAA privacy rule deals with protecting people's health information and medical records. This rule applies to health plans, health care clearinghouses, and health care providers that conduct electronic transactions.
This rule protects the patient's privacy by setting limits on uses and disclosures of their medical information without their authorization.
The HIPAA privacy rule also states that patients have the right over their health information, which includes having the right to obtain their records - or request corrections.
HIPAA Security Rule
While the Privacy Rule deals with people's health information, the Security Rule protects specific health information that is held in or transferred by electronic form.
The Security Rule does this by setting national standards of security by requiring administrative, physical, and technical safeguards. This is to ensure the confidentiality, integrity, and security of electronic health information.
The Department of Health and Human Services, or HHS, launched a HIPAA security risk assessment tool to help small to medium-sized organizations assess if they are following HIPAA security guidelines.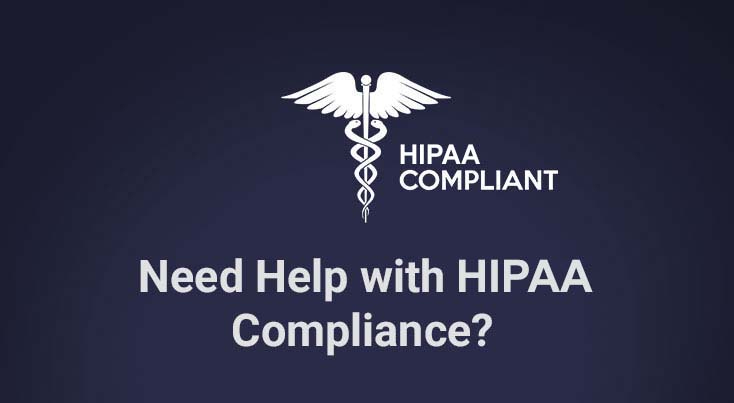 Need Help With HIPAA Compliance?
Complying with HIPAA regulations can be difficult and expensive. To meet the Security Rule standards, you'll have to do things like:
Perform risk assessment
Get anti-virus protection, firewalls, VPNs, and SSL certificates
Create a disaster recovery plan
Create security policies for all your operations
Create a backup system
Review physical security
And that's just the Security Rule.
Meeting all of HIPAA's stringent requirements can be tough. But you have to do it.
Or, you can call Secure Cloud Technologies to handle all the aspects of the HIPAA Security and Privacy rules for your organization instead.
With many years of experience meeting the requirements for small offices and large enterprises alike, you can be sure that your data security will be 100% HIPAA compliant.
So Call Us Now at
(833) 600-8864
SOC 2 Compliance
Another critical regulation you should be aware of is SOC 2.
Unlike HIPAA, which deals mostly with businesses in the healthcare industry, SOC 2 covers every business that stores, processes, or manages sensitive customer data.
Having a SOC 2 compliance certificate demonstrates to your clients that your system is secure. This way, there is no risk for them to give you their sensitive information.
What is SOC 2 Compliance?
SOC 2 is one of the most well-known data security compliance audits for companies that handle sensitive client information.
Unlike HIPAA, there are no penalties if you fail this audit.
However, failing to meet SOC 2 requirements will paint a bad picture of your company, since SOC 2 is seen as a standard when it comes to data security.
In the same way, getting a SOC 2 audit and passing will build trust with your clients.
SOC 2 Checklist
SOC 2 is composed of five areas of "trust service principles."
These are:
Privacy
Security
Confidentiality
Availability
Processing Integrity
Privacy deals with your system's ability to protect your client's personal information, such as their name, address, social security number, as well as things like ethnicity or health information.
To pass the privacy factor, your system will need to have things like 2-factor authentication, data encryption, and internal control on who has access to the data.
Security has to do with protecting client data from outside attacks.
To meet the security requirements, you'll have to prove the strength of your network firewall, have things like 2-factor authentication, and have good antivirus software to detect any encroachments.
Confidentiality is quite similar to privacy. The difference is that privacy has to do with personal data, while confidentiality has to do with your company's data. Meeting the confidentiality requirement is similar to privacy, and involves things such as 2-factor authentication, access control, and encryption of data.
Availability requirements handle your organization's infrastructure, software, monitoring, and maintenance are up to par to provide security.
To pass this test, your organization will have to go through performance monitoring, be able to handle security breaches well, as well as have a good backup and recovery plan in case of disaster.
Finally, the Processing Integrity check tests how well your processes are running.
To pass this test, your system should be running smoothly and effectively. It should be free from errors, delays, omissions, and more.